contact
Sebastian Bartmann
info@sebastianbartmann.com
www.sebastianbartmann.com
+49 172 689 6090
Im Hag 10
70327 Stuttgart
Germany

on stage
honest and live
Sebastian Bartmann also enthusiastically maintains contact with the
stage and musicians and writes unmistakable compositions for a wide
variety of concert line-ups, including Telemania, a 50-minute dazzling
kaleidoscope-like work for chamber orchestra, soloists (Ensemble
SPARK) and percussion, which was enthusiastically received at
Schwarzwald-Music Festival 2018 .
In addition numerous compositions which premiered in New York,
Miami, Bogotá, Athens, Oxford and Munich.
--> more information on music for concert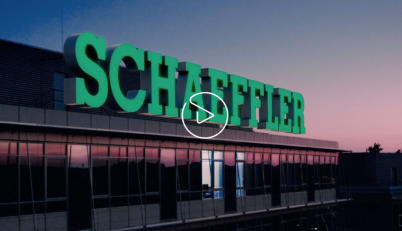 On commission from

Schaeffler

and cooperation with

RTS, Stuttgart
sound concept
composition soundtrack to the brand film
sound elements and sound design matching the corporate design
Storytelling
Emotional worlds and brand values
Sebastian Bartmann's sensitivity for the different
emotional worlds in the film is just as important as his
feeling for design lines and brand values as well as his
openness to involve clients in the creation process.
panorama
location with vision
He covers the complete spectrum from pure midi
production to high-quality live productions with sheet
music and recording sessions.
The multi-layered film landscape in Baden-Württemberg
and the numerous companies are an excellent location
for his work and network with international foresight.

with own handwriting
authentic and fresh
Imaginative colourful orchestra soundtracks for animated
film are just as much a part of his signature as pulsating
and captivating patterns or very reduced and abstract
sound worlds. Open and unmistakable, he is concerned
with the essence of subtly creating something new and
independent that gives the project depth of focus.
Sebastian Bartmann composes and produces for cinema,
feature films, documentaries, trailers, TV spots as well as
corporate films for Mercedes Benz, AMG, VW, Playmobil,
Schaeffler, Heineken and others.
audio
ensemble, orchestral, hybrid and ambient
..this is the statement of a composer who has not only listened
and learned from contemporary trends in film music, but has
almost perfectly assessed the state of the art and aimed his
music at the center of the target. Production and programming
are top-notch, but more importantly, so is the musical storytelling
and your own voice! Truly emotionally evocative writing..."
Oticons Faculty Jury, Los Angeles 2017
Multifaceted orchestra productions, touching melodies and
gripping patterns - but also subtle electronic sound worlds -
this is what the Stuttgart composer stands for.
Sebastian Bartmann.